Who We Are
Garden Expert, Inc. is a customer service oriented landscaping firm specializing in the design and installation of retaining walls, patios, fences, pergolas, low voltage lighting and general maintenance of lawn and land.

We can help you enhance your commercial or residential property and generate curb appeal. Whether you are creating a new landscape, renovating an existing one, or simply maintaining your current surroundings, we'll translate your ideas into a plan that will showcase your property's natural beauty and function.

Our Services
Our services encompass a broad range of Design, Installation, and Maintenance for your landscape.

Design: With 3-D imagery and computer generated components, our landscape design software will allow you to see your ideas before any work is actually performed. Whether your project is a patio, retaining wall, outdoor lighting, or a new planting concept, we will create a detailed design to help you make important decisions. Photos and graphical designs can be conveniently emailed to you.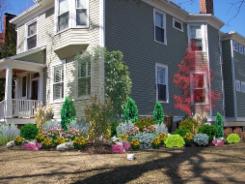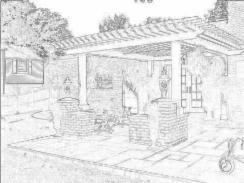 Installation: We specialize in the installation of landscapes to increase property value and functionality. We are experts in the installation of:
Outdoor Kitchens

Low Voltage Lighting

Please browse our Photo Gallery to see our latest accomplishments.


Maintenance: Is your lawn the envy of your neighbors? Proper maintenance is all that is required to have that "golf-course look" for any lawn or landscape. Our maintenance services include:

Lawn Mowing & Maintenance


Fertilization Programs

Leaf Removal & Yard Cleanup

Mulch Installation

Gardens and Plant Maintenance

Contact Us
It would be our pleasure to share ideas with you and transform your property into a showpiece. Contact Us today to book your free consultation, and we'll ensure your expectations are exceeded!
We are a HomeAdvisor member. Please click below to find our latest reviews and information on HomeAdvisor.